Interview Coach Chicago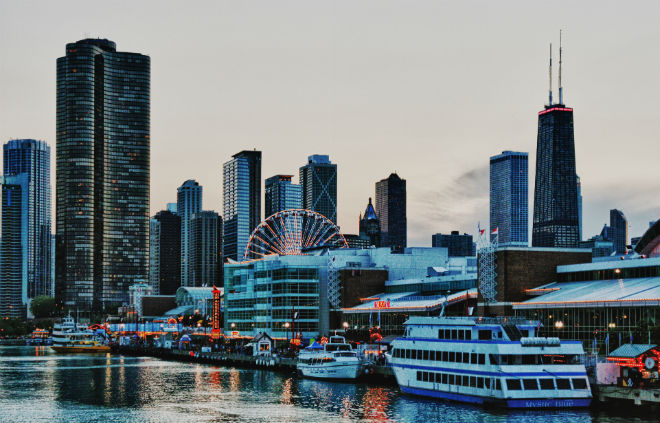 What we do
Impact Interview offers face-to-face interview coaching in Chicago. Here's what we do:
Mock interview practice
We tailor one-of-a-kind interview answers for you
Face-to-face coaching in Chicago is available, upon request*
Specialties include tech, executive roles, health care, education, government, and finance jobs
Free 15 minute interview analysis
Get a free 15 minute interview analysis by emailing free15min@impactinterview.com. You'll get candid feedback on how you can improve your interview technique. You'll also get a feel for our coaching services.
How it works
Your interview coach will assess your target job, skills, and experience.
We develop your personal brand and one-of-a-kind interview stories.
We perfect your responses through rehearsal.
Press
Impact Interview has been featured by national and international press including CNN, ABC, NBC, CBS, San Francisco Chronicle, The New Yorker, and The Atlantic.
Testimonials
"I have accepted an offer for a Product Manager role in Chicago. I wanted to reach out to you and thank you. It was helpful to gain confidence and ace my interview. I will definitely recommend you to my colleagues who are looking for a PM role." – O.O.
"Impact Interview keeps working for me!  I took the job offer from Microsoft as a [job title withheld]!!  Joanna did a great job prepping me for this interview!  The recruiter honestly told me that I beat out 25 candidates for the role that I interviewed for.  Would like to thank you again for setting me up for success :)" – S.D.
"Just a quick note to say that I nailed the interviews. NAILED IT! Worked great. We all had a good, fun time. References are being checked on Tuesday (I know I have the job)." – I.P.
"You told me that interview preparation is a lifelong skill to develop. Thank you for putting things in perspective, you've given me such a boost in an area where I had significant opportunity for growth, and I can see now that what I learned will serve me well into the future, as I progress with my career. I have referred 3 friends to Impact Interview so far. You all are doing great work and I hope you're around for a long time to help folks be successful!" – P.P.
Pricing
Our most popular package is the 3 hour interview coaching package. You'll get two 1.5 hr. sessions. In the 1st session, we start by assessing your target job, skills, and experience. We'll also develop your personal brand and one-of-a-kind interview stories. In the 2nd session, we'll do mock interview practice and rehearse your responses.
Contact us
To schedule an appointment or for more information, email lewis@impactinterview.com. You can also reach us at 206-395-6221.
*An additional fee will apply for face-to-face coaching
Photo credit: Bart Kaufmann