January 29th, 2020 by lewis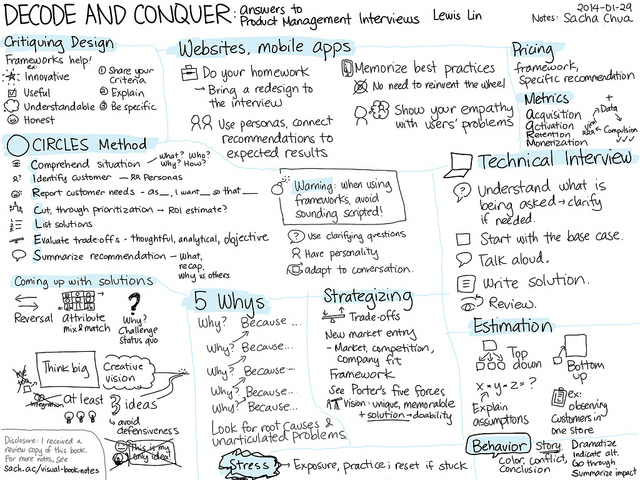 Famous sketch note artist, Sacha Chua, put together the ultimate product manager interview cheat sheet. This beautiful one-page visual summarizes tips, advice, and framework from my book, Decode and Conquer, the world's first book focused on product management interview preparation.
Sacha's cheat sheet covers all the goodies from the book:
CIRCLES Method™ for answering product design questions

AARM Method™ for answering metrics questions

DIGS Method™ for answering behavioral interview questions
And her cheat sheet doesn't stop there. It has reminders on how to solve technical, estimation, strategy, and stress interview questions.
There wasn't enough room to fit all the interview answers from the book, so do check out Decode and Conquer.