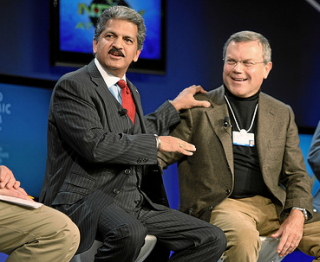 Three Hours of Advanced Interview Coaching
Highlights
Special prep for difficult case questions
One-on-one coaching sessions
Specialized experts with domain knowledge
More Detail
Special prep package for difficult case questions
Two 1.5 hour one-on-one sessions
Specialized experts with domain knowledge
Who needs Advanced Interview Coaching
Some employers use difficult case questions during the interview process. Here are some examples:
– Product Design: How would you design a smart refrigerator?
– Analytical: Estimate the worldwide revenue for Starbucks.
– Strategy: Should Google acquire Yahoo, and why?
– Technical: There's a server bottleneck. How would you solve it?
– Marketing: Design a promotional plan for Honey Nut Cheerios.
– Finance: How would you calculate the lifetime value of an Amazon Prime customer?
If your upcoming interview includes case interview questions, then the Advanced Interview Coaching package is for you. With the Advanced package, you'll get one of our experts who has the training and experience to get you ready for this special category of questions.
If you're not sure if you need the Advanced Interview Coaching package, just email lewis@impactinterview.com, and we can provide guidance.
Here's how we'll spend the sessions together
First 1.5 Hour Session
Your assigned coach will start with a diagnostic mock interview. You'll get many of the same difficult case interview questions that you'll receive at your target employer. We make the simulation as realistic as possible.
Then, we'll discuss your performance on the diagnostic interview. We'll tell you what's working, what's not, and how to improve. Then we'll recommend a series of exercises to help you improve your performance on these hypothetical case questions.
At the end of the first session, the coach will email you notes, summarizing areas of improvement and exercises they'd like you to complete before the next session.
Second 1.5 Hour Session
The coach will review your progress, including your completed homework exercises. After the review, the coach will do another mock interview with you. You'll get on-the-spot coaching to help you sound confident, polished, and relaxed.
Here's what our clients say about us
"I had my in-person interviews down at Facebook last week and got my offer letter the next day! You were definitely a huge help in preparing for the interviews." – L.S.
"I just wanted to let you know that I received an offer from Google today! Thank you soooo much for your help!" – F.B.
"I got a job offer from LinkedIn. Thanks a lot for all your help and coaching." – C.J.
"I'm so glad I hired you. You're brilliant at what you do." – A.P.
Frequently asked questions
Is the interview coaching in person or by phone?
Our coaching is by Skype or telephone. While meeting in person would be best, our business has grown to clients all over the world, it's necessary to deliver coaching using video conferencing.
Rest assured, we've helped our clients land at the world's most desirable companies including Google, Apple, and Amazon.
How can you help me with my in-person interviews, if we do coaching sessions using Skype?
Through video conferencing, we can observe and correct the flaws that most employers detect in the in-person interview: eye contact, posture, and vocal projection. However, we've worked with thousands of clients, and we can give you tips on how to make the strongest first impression.
Will I receive notes at the end of the call?
Toward the end of the session, we will email you notes summarizing insights from the coaching session including key areas of improvement along with exercises we'd like you to complete in between sessions.
Are the sessions recorded?
We can record coaching sessions, upon request. Please inquire at the beginning of the call.
Do you help with resumes?
During your coaching session, we'd be happy to provide feedback on your resume. You can then incorporate this feedback on your time. This is different from a resume writing service, which we do not offer.
What is your refund policy?
For your unused sessions, we will provide a pro-rated refund, if the request is made within 30 days of the purchase date. After two months, your unused sessions will remain as credits which can be used up to twelve months from the date of purchase. No refunds will be given after two months, and credits for unused time will expire twelve months after the purchase date.
What's the difference between the Interview Coaching and Advanced Interview Coaching packages?
The regular interview coaching package is suited for more traditional interview settings including:
– Traditional interview questions like "Tell me about yourself" and "Why do you want to work for this company?"
– Behavioral interview questions like "Give me an example when you disagreed with your boss."
However, the regular interview coaching package is not suited for candidates who will receive hypothetical case interview questions. For those candidates, they should purchase the Advanced Interview Coaching package instead.
If you're not sure if you need the Advanced Interview Coaching package, just email lewis@impactinterview.com, and we can provide guidance.