About the Founder | Lewis C. Lin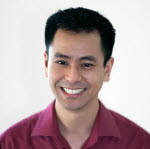 Lewis Lin is the founder and CEO of Impact Interview. He has over 10 years of experience in the career management industry. Lewis first began in 1999, when he started JobReviews.com, a career and workplace community. It featured company, salary, and interview reviews. He sold the company to Job.com in 2001.
Before Impact Interview, Lewis was Microsoft's Director of Product Management and Marketing. In this role, he led an 8 person team responsible for Microsoft's search advertising business, which generates over $1 billion in revenue per year. Lewis also worked in Microsoft's Hotmail product planning and Windows Server marketing teams.
Prior to Microsoft, Lewis worked at Google, leading new AdWords product launches. In 2008, he won Google's prestigious Executive Management Group (EMG) award for his work on AdWords Editor. Lewis also held business development and product management roles at Citigroup and Sun Microsystems (now Oracle).
Lewis received his MBA from Northwestern University's Kellogg School of Management. Lewis also has a bachelor's degree in computer science from Stanford University.