How to Use the DIGS Method™ for the Design Portfolio Interview
September 6th, 2019 by lewis
Tweet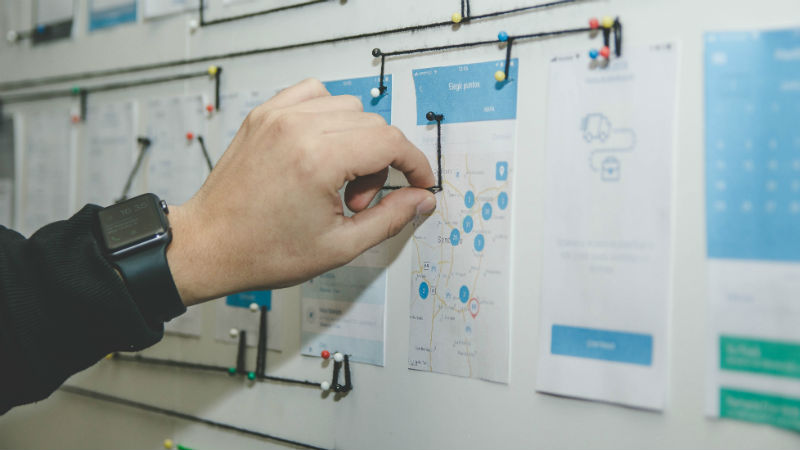 If you're a designer interviewing for a new role, you'll have to get ready for the dreaded design portfolio interview.
The Internet has no shortage of tips on what your design portfolio should look like. However, there are few tips on what your verbal commentary should sound like.
I recommend using the DIGS Method™. Here's why:
Provides context about your design task or challenge
Tells us how you approached it
Helps us appreciate your innovative approach
Emphasizes your process, tools, and techniques
Summarizes with your product or business impact
For a more detailed walkthrough, here's what your DIGS-influenced design portfolio response should sound like:
Dramatize the situation
Start by helping us appreciate your design challenge.
Here's what it might sound like:
"My boss told me that our goal was to increase the time spent on Facebook from 1 minute to 2 minutes. That's a whopping 100% increase. To make it worse, he said that removing that annoying login wall wasn't up for discussion. I was dumbfounded, especially since we knew that darned login wall was responsible for 94% of all short visits on Facebook."
You'll see that this narrative makes the design objective clear. It also dramatizes how impossible the task is; you don't want to convey a design challenge that's ordinary and simple. Lastly, it hints at some constraints. In this case, it's a design constraint, but it could also be time or resource constraints too.
Indicate the Alternatives
Indicate at least three alternatives and talk about the pros and cons of each. If you fail to indicate the alternatives, we have a hard time appreciating why your solution is innovative. We'll simply conclude that your single solution is obvious and not-so-noteworthy.
Here's what it might sound like:
"There were three design approaches I considered. Here's one, here's a second, and here's the third. The advantage of the first one is …, but the disadvantage is…"

Go through what you did
Many candidates choose not to talk about what they did. Maybe they feel it's too obvious. Or they think it's too boring. Obvious or not, interviewers are looking for evidence that you possess the skills and the techniques that matter. So play along and describe the process, tools, and techniques you used.
Here's what it might sound like:
"I first built a paper prototype of what I wanted to accomplish. It was quick, easy, and tactile. Then I created a low-fidelity mockup in <tool name>. Then I created a high-fidelity, clickable prototype in <tool name> which we used in our usability sessions.
Summarize the result
It's not enough to present the designs. You'll have to explain whether the design realized the main goal. In this example, it's whether you increased the time spent metric to 2 minutes.
---
If you liked this article, let us know by clicking Like.