6 Ways to Get a Google Product Manager Interview
March 26th, 2016 by lewis
Tweet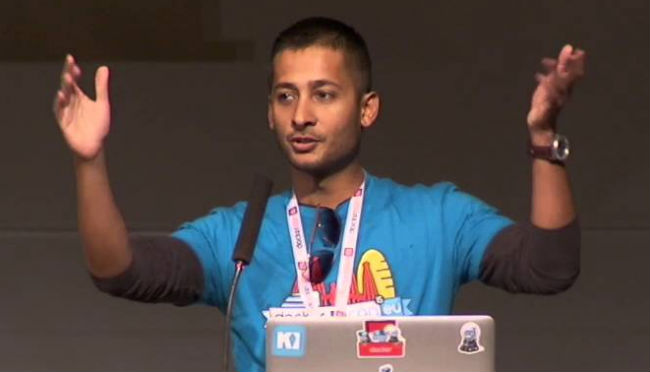 SEE ALSO: Google Product Manager Interview Questions and Answers
Google product managers (PMs) are an elite and successful group. Here are the six signs that indicate you have a great chance of getting in:
Go to a Top University and Major in Computer Science
Review the LinkedIn profiles of current Google PMs , and you'll find several common themes:
Schools
Stanford
UC Berkeley
MIT
Ivy League schools, including Harvard and Yale
Majors
This is not to say that those who don't go to a particular school or major in computer science can't be PMs. However, Google does get thousands of resumes for its PM program. Going to a top school and majoring in computer science can't hurt your chances of getting an interview.
Have a Track Record of Entrepreneurship
There's a prevailing sentiment that if Google PMs weren't working at Google, they'd start their own company. Thus, it's no surprise that many Google PMs have demonstrated entrepreneurial experience either during or before college.
Entrepreneurial experience doesn't have to be a software start-up or a profitable small business. Instead, it can also be any extracurricular activity that showcases your intellectual curiosity, flawless execution, and propensity for achievement.
Some entrepreneurial examples include contributions to an open-source movement, completing a successful Kickstarter campaign, or creating a popular smartphone app.
Have Teaching Experience
Many Google PMs are former teaching assistants (TAs) for their university's computer science courses. Marissa Mayer, widely known as the caretaker of Google's PM program, was the head teaching assistant for my CS 106 course at Stanford. Google continues to tap CS 106 section leaders as potential PM candidates. Why are former TAs attractive PM candidates? Excellent communication skills and technical mastery.
Get Referred into Google
The most effective way to get an PM interview? Get an existing Googler to refer you. Your resume will make it to top of the recruiter's review stack. And within 1–2 weeks, you'll likely get a call for a phone interview.
Why? It's the similarity principle. A+ PMs are friends with A+ candidates. You can take your chances by submitting your resume online, but you'll have to compete with thousands of unsolicited submissions.
And no need to be bashful about getting a referral. Google has a generous referral fee for employees that land top candidates. So bug your friend, have them submit your resume, get hired, and have them take you to a nice non-Google lunch after they get the referral bonus.
Show Passion for Google and the PM program
It doesn't matter if it's Google or another company, hiring managers want employees who dedicate themselves to the job and give 120%.
Why? It's a lot of work for managers to prod employees to do their work, take initiative, and / or think outside of the box. Managers pray for candidates who are just rockstars — without constant nudging. Most rock stars are those who are passionate about the company they work for and the work that they do — every single day. What's the best way to do this? Give your 120% even before you get the job. If you can code, write an Android app using the Google Maps API. If you can't or don't have time to code, do a product teardown and offer recommendations on how to improve it. Just imagine sharing your pre-interview homework at the interview. I'd be impressed. And there will be less time for those pesky Google Interview Questions.
Prepare for the Google Interview
There's no way you can opt out of the interview, unfortunately. And the interview is tough. You'll get hypothetical case questions used to assess your skills in product design, analytics, and technical. For more information on what to expect at the Google PM interview and how to prepare, refer to this article: How to Prepare for the Google Product Manager Interview.
SEE ALSO: Google Product Manager Interview Questions and Answers
Photo credit: YouTube
---
If you liked this article, let us know by clicking Like.