Google's Advice on What to Expect at the Product Manager Interview
November 19th, 2013 by lewis
Tweet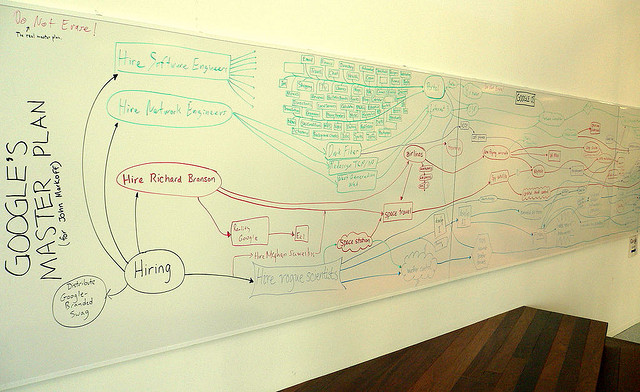 For those of you preparing for a Google product manager interview, here's what Google recruiting is sending to its product manager candidates:
Interviewing can be scary and intimidating. At Google, we hope the interviews will be challenging and enjoyable. As we aim to hire generalists, you can expect to interview with APMs and PMs working on any number of our products – our interviews are centered on problem solving ability so there won't be many questions about specific experiences or domains.

In preparation, you can expect discussions around the following:

*Product design – Thinking creatively/critically about products – eg. how to monetize twitter, how to change Gmail, design an app for the Louvre. Give feedback and analysis on features (think of how to best delight the user), technical design, UI design.

*Product strategy – Understand Google's competitive landscape and discuss the vision for Google, the mobile market, the ad market, the internet, and technology in general. Discuss long term product roadmaps and strategies to increase market share.

*Analytical – May be a market analysis, problem solving or brain teaser question, eg. how would you store all the phone calls in the world? Most important is attention to detail and communication of how you'd break the problem into smaller nuggets to reach an overall solution.

*Technical – You could be asked architecture/design (eg. multi-tiered web apps, data storage in databases) or conceptual questions (eg. internet technologies and protocols). Possibly even an algorithm/coding or two.
Photo credit: Jurvetson
---
If you liked this article, let us know by clicking Like.