5 Questions for Vicky Oliver, Author of 301 Smart Answers to Tough Interview Questions
February 23rd, 2013 by lewis
Tweet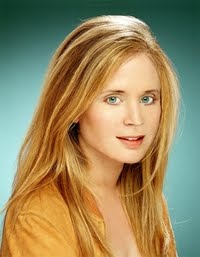 Today we're lucky to spend time with Vicky Oliver, author of 301 Smart Answers to Tough Interview Questions.  We'll discuss her book as well as interview tips for job seekers.
Thanks for taking the time for doing the interview! Can you tell us a little bit more about your background?
I've written five career development books. "301" was the first, but I have also written: Bad Bosses, Crazy Coworkers & Other Office Idiots (Sourcebooks, 2008); Power Sales Words: How to Write It, Say It, and Sell It with Sizzle (Sourcebooks, 2006); 301 Smart Answers to Tough Business Etiquette Questions (Skyhorse, 2010) and The Millionaire's Handbook: How to Look and Act Like a Millionaire Even If You're Not (Skyhorse, 2011). All seek to give working professionals some of the tools they need to succeed and thrive in this economy.
Why did you decide to write 301 Smart Answers to Tough Interview Questions?
I felt that many of the books out there on a similar topic were too theoretical and not practical enough. I was in the advertising business, had had many interviews myself, had interviewed many people coming into the field, and had written articles about job-hunting, which in turn allowed me to meet job hunters in all different fields. I looked at the project as a real guide to job interviewing.
When it comes to interview preparation, what's your #1 tip for job seekers?
Treat the task of looking for a job as a job. Develop a "family tree" of all your contacts. Ask each of them for five contacts. Reach out to those people. Blend old-fashioned networking like this with social media networking. Every minute of your day should be filled with job-hunting tasks. You have to get through the "No, sorry I can't help you before you find that person who has a live job. So be diligent about it. If you do a good job of looking for a job. you'll succeed that much faster.
What's your favorite success story from a job seeker who read 301 Smart Answers?
Every week I receive letters from folks who say that my book helped them land the job. It's so gratifying and I am so happy for them! I also receive letters where candidates ask me "one free question," because that's what I promised readers in the book. The "one free questions" are often very specific… a candidate has an interview coming up and has a specific, targeted question around that interview.
Some hiring managers are concerned that interviewers simply memorize the responses you provide in your book. What's your opinion on this?
I have never heard this before. The book specifically tells candidates to take the answers and modify them for their own unique situation. It also often gives multiple answers to the same question and tells candidates how to improve on their answers. In this sense, it's pretty customized.
---
If you liked this article, let us know by clicking Like.